Fans of indie developer Mi-Clos Studio (
Out There
,
Sigma Theory
) will be pleased to know that the developers have been working on a new, turn-based game. In their latest offering, Silmaris: Dice Kingdom, you'll be playing as the leader of Thylla, and will be attempting to "
restore the lost power of your kingdom
". Like their previous offerings, your gameplay can twist and turn in any direction, based on your decisions, so be prepared for the inevitable mulligans you'll be calling for.
In Silmaris, you'll need to pick and choose your advisors based on their skillsets, in the hopes that they'll bring you some advantages, as you attempt to subdue other monarchs in the area and make your claim as the true leader. The game also promises to be filled with interesting features, including the ability to spy on enemies or opt for a peaceful, trading unions, depending on your preferences.
In the announcement, there is also a hint of something bigger at play, suggesting you'll need to ready your empire for a major attack from an unknown being. If Silmaris is anything like their previous releases, this new game is sure to offer up a little something for any PC player, whether that's tactical gameplay or interesting interactions. All-in-all, we definitely recommend keeping this on your radar, ready for the release later this year.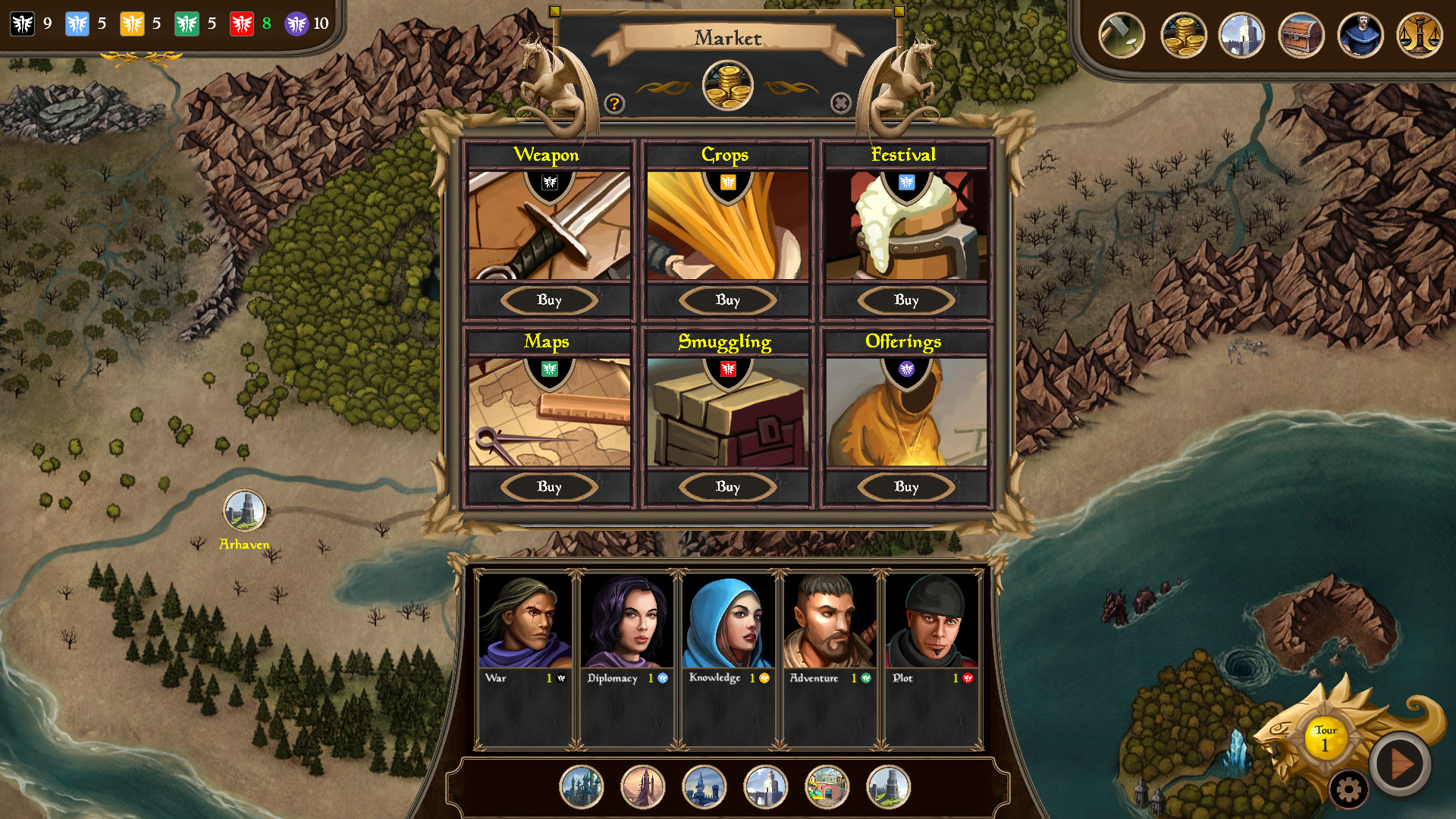 Silmaris: Dice Kingdom key features:
A dark and merciless universe. Expect to lose your crown in any way possible, but always for good reason!
Dozens of immersive stories and unexpected twists
Choose your style. Will you rule with an iron fist, or with peaceful diplomacy? Will you be bold or cunning?
Recruit advisors, develop their skills, and send them on missions around the valley
Resist your enemies, besiege their cities and make them your vassals
Establish trade routes and smuggling rings
Plot to overthrow opposing monarchs
Use diplomacy to lead a great alliance
Explore the world as you search for hidden treasure and forgotten artifacts
Manage your action dice and use your Fate points with care